All companies in Israel must register with The Registrar of Companies at the Ministry of Justice (http://www.justice.gov.il/MOJEng/) and the tax authorities. The register can be searched at http://havarot.justice.gov.il/ using part or all of a company name in English or Hebrew, or by entering the company number.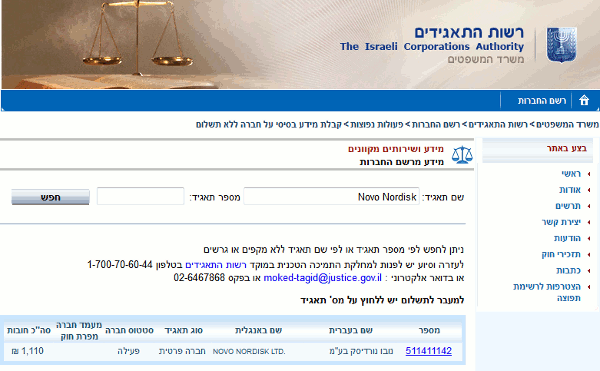 The search interface and the results are in Hebrew but if you are using Google Chrome the built-in translator does a reasonable job of translating the text into English.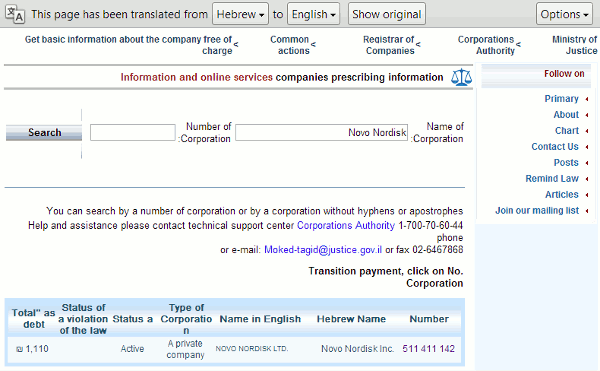 Free information on a company includes type of company, address, legal status and purpose of the company.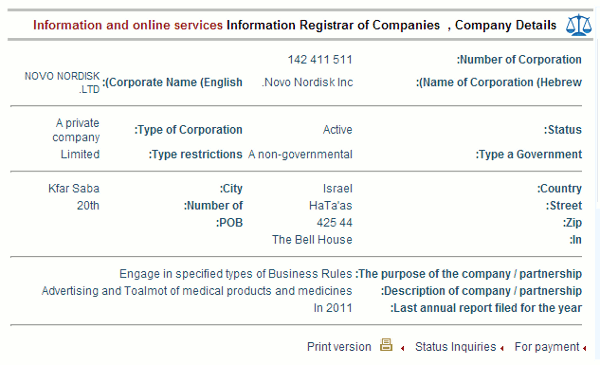 Additional information such as details of directors, total authorized capital, division of share capital, shareholders, charges and liabilities is priced. It is at this point that the Google translation starts to fail, so if you need more than just confirmation that the company exists it is best to use a commercial service that can run your search and translate the documents. One such company is IsraelBizReg (http://www.israelbizreg.com/).
IsraelBizReg is a division of KYC Israel, an Israeli due diligence firm. They offer English translated company reports in three formats: basic, detailed, and a full company file. You can search the database free of charge to see if your company is in the register. If you cannot find it IsraelBizReg will perform a company search free of charge. The basic report costs $50, detailed is $100 and the full company file is $150.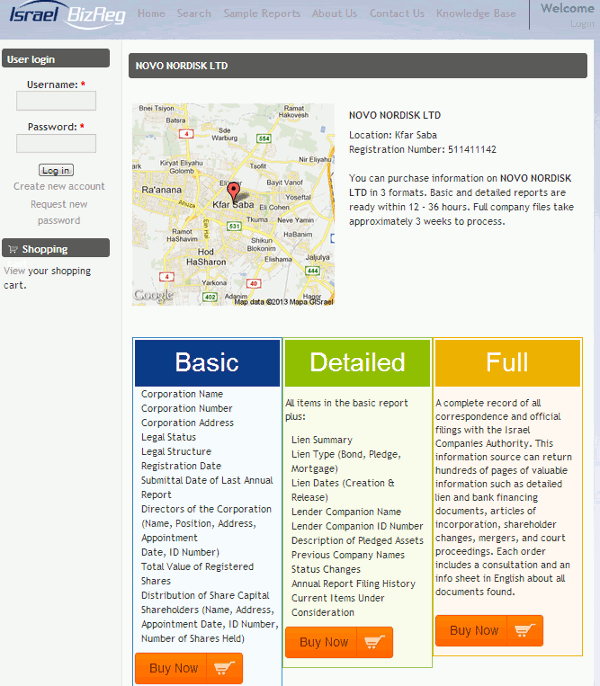 Another company that provides similar services is UK based 7Side (http://www.7side.co.uk/). Like IsraelBizReg it is pay as you go and they offer a translation service.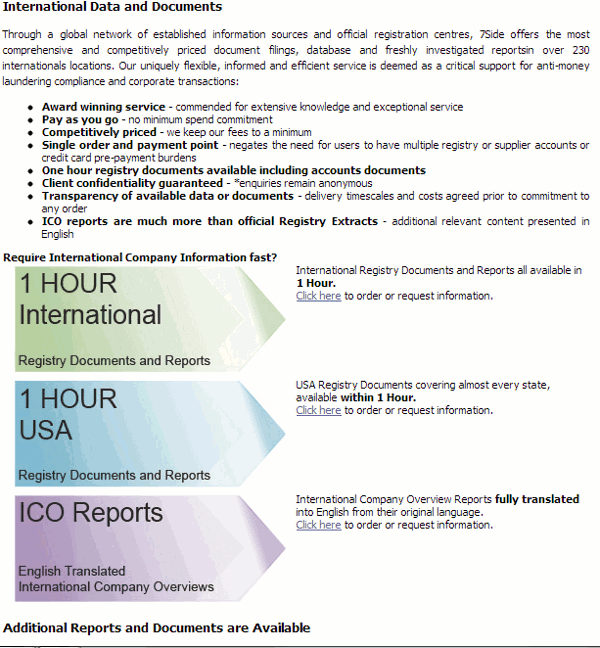 A summary of what is available and the costs involved for International Registry Documents and Reports all available in 1 hour is at http://www.7side.co.uk/moreinfo/International_Registry_and_Documents_Service.pdf.
The price list for English translated International company overviews is at http://www.7side.co.uk/moreinfo/marksales/7Side_ICO_Reports.pdf.