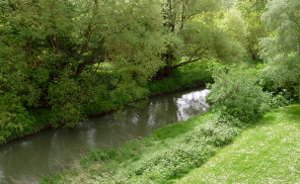 These Top Ten search tips comes from an advanced workshop I recently ran for a group in Oxford. If this is the first Top Tips that you have read on this blog, a few words of explanation as to how these are generated. These are not my own personal tips but are nominated by people who have attended my full day workshops and tried out the various commands and techniques during the practical sessions.
The participants on this particular workshop were experienced, heavy duty researchers so I was keen to see what they came up with.
1. Verbatim
This is a regular in the Top Ten lists on this blog. It is an essential tool for making Google behave and forcing it to run your search the way you want it run but is well hidden. Google automatically looks for variations on your terms and sometimes drops terms from the search. To make Google carry out your search exactly as you have typed it in, first run your search, then click on 'Search tools' in the menu above your results. In the second line of options that appears click on 'All results' and from the drop down menu select Verbatim. This is very useful when searching for an article by title and Google decides to ignore the double quote marks, which it sometimes does if it thinks you don't have enough results. If you are carrying out in-depth research it is worth using Verbatim even if your "normal" Google results seem to be OK. You may see very different content in your results list.
2. site: search and -site:
Use the site: command to focus your search on particular types of site, for example site:ac.uk for UK academic websites, or to search inside a large rambling site. If you prefer you can use the Advanced search screen at http://www.google.co.uk/advanced_search and fill in the site or domain box. You can also use -site: to exclude sites from your search.
3. filetype:
Use the filetype: command to limit your research to PowerPoint for presentations, spreadsheets for data and statistics or PDF for research papers and industry/government reports.
4. Asterisk * betweem terms
Use the asterisk between two words to stand in for 1-5 words. This is useful if you want two of your keywords close to one another but suspect that there may often be one or two words separating them. For example solar * panels will find solar photovoltaic panels, solar water heating panels etc.
5. Numeric range search
This command is unique to Google. Use it for anything to do with numbers – years, temperatures, weights, distances, prices etc. Simply type in your two numbers separated by two full stops as part of your search. For example to limit your search forecasts covering a future time period.
6. Incognito/private browsing
Even if you are not signed in to a Google account, Google personalises your results according to your search and browsing behaviour using the cookies that are stored on your computer. If you want to burst out of the filter bubble, as it is often called, use a private browser window or incognito (Chrome). Google will then ignore tracking and search cookies on your machine. To call up a private browser or incognito window use the following keys:
Chrome –  Ctrl+Shift+N
FireFox – Ctrl+Shift+P
Internet Explorer – Ctrl+Shift+P
7. Public Data explorer
The Public Data Explorer is one of Google's best kept secrets. It can be found at http://www.google.com/publicdata/ and allows you to search open data sets from organisations such as the IMF, OECD, IM,  Eurostat and the World Bank. You can compare the data in a number of ways and there are several charting options.
8. Repeat search terms
If you are fed up with seeing the same results for a search repeat your main search term or terms. This often changes the emphasis of your search and the order in which the results appear.
9.Change order of terms
Changing the order in which you type in your search terms can change the order of your results. The pages that contain the terms in the order you specified in your search are usually given a higher weighting. This is another useful tip for when you are stuck in a search rut and are seeing the same results over and over again.
10. Different country versions
The country versions of Google give priority to the country's local content, although it might be in the local language. This is a useful strategy when searching for research groups, companies and people that are active in a specific country. Use the standard ISO two letter country code, for example http://www.google.fr/ for Google France, http://www.google.it/ for Google Italy. It is also worth trying your search in Google.com. Your results may be more international or US focused and Google usually rolls out new search features in Google.com before launching in other country versions. If Google insists on redirecting you to your own local country version, go to the bottom right hand corner of the Google home page and you should see a link to Google.com.