Bureau van Dijk's M&A portal  (http://www.mandaportal.com/) is a gateway to news, events, research and analysis on mergers and acquisitions. The information on the portal home page is free of charge and there is a free search option for tracking down deals and rumours contained in BvD's Zephyr database. The deals can be sorted by value, date or status.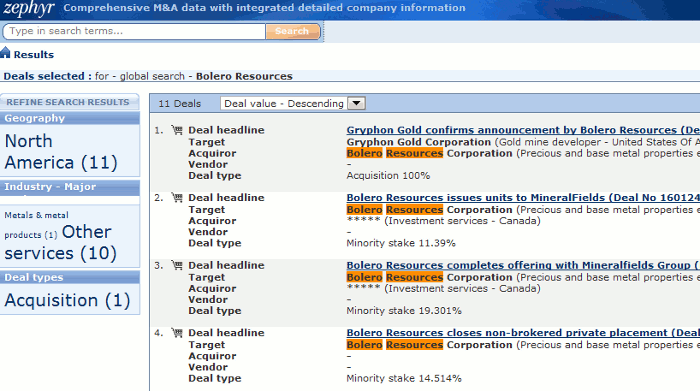 Basic information is free of charge but you can purchase the full details from the Zephyr database. The cost of the reports varies depending on the amount and type of information available.
The portal also has M&A news feeds for 36 industry sectors. Registered users – registration is free – can select the sectors that interest them most and create a tailored news tab.