As people who have attended my search workshops will know, I am a great fan of customised search engines and in particular Google Custom Search Engines. LGSearch is a Google CSE set up by Dave Briggs, an independent social media consultant who works mainly with the public and third sectors, to search just UK public web sites.
The sites are broken down into the following categories:
Local Government
Central Government
Health
Police & Fire
LG Related
Social Media
Once you have run your search, you can select which types of sites you want to appear by selecting the appropriate category link.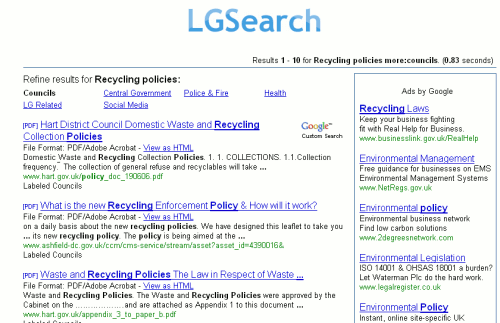 Further background information is on Dave Briggs's blog at LGSearch update.