Google's SearchWiki is no more, and I am celebrating. Searchwiki required you to be signed in to a Google account and enabled you to to re-sort, remove, and comment on search results. Your preferences  were remembered from one search to the next and once started it was not easy to turn off. For my personal views on it see Begone Searchwiki http://www.rba.co.uk/wordpress/2008/12/11/begone-searchwiki/ and Google lets you turn off SearchWiki http://www.rba.co.uk/wordpress/2009/07/12/google-lets-you-turn-off-searchwiki/
Instead of Searchwiki we now have stars or starred results. Sign in to your Google account, run a search and you will see outlines of stars next to the search results. Click on a star to "bookmark" it and the star turns yellow:

Next time you run the same or similar search your starred results will appear at the top of the results page: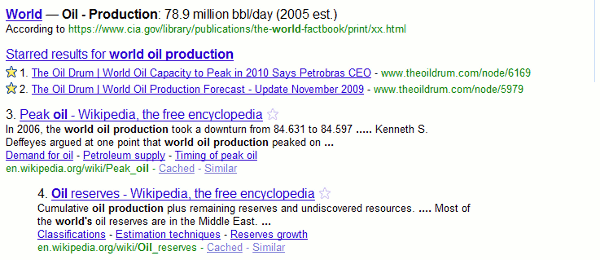 Starred results work across different Google types of search or "properties", so if you star a result in Google News it may also appear in a standard web search.
I like this feature as it does not interfere with Google's ranking of your search results. It merely highlights pages and sites that you have found useful in the past.