University Shambles
A novel by Christopher James Rhodes
University Shambles Home | Reviews | About the Author
About the author Christopher James Rhodes
Professor Chris Rhodes is a writer and researcher who became involved with environmental issues while working in Russia during the aftermath of the Chernobyl nuclear disaster. He studied chemistry at Sussex University, earning both a B.Sc and a Doctoral degree (D.Phil.); rising to become the youngest professor of physical chemistry in the U.K. at the age of 34.
A prolific author, Chris has published more than 400 research and popular science articles (some appearing in international newspapers: The Independent, The Daily Telegraph and The Wall Street Journal). Published books include: Toxicology of the Human Environment (Taylor and Francis, 2000), Radicals on Surfaces (Kluwer, 1995), and the novel, University Shambles.
Chris additionally maintains a blog that discusses contemporary energy and environmental issues (http://ergobalance.blogspot.com), and which has garnered a strong and growing international readership. On the strength of this he has given an invited lecture tour of the United States.
Chris is a recognised poet who received a merit-based scholarship grant from the prestigious Cole Foundation for the Arts, to produce a collection of 45 poems which are now in press for publication in The Baker's Dozen: The Cole Foundation Collection, Vol. III (AuthorHouse, 2009).
As a registered Media Expert, Chris has given many radio and televised interviews concerning environmental issues, both in Europe and in the United States. Latest invitations include a series of international Cafe' Scientifique and Skeptics in the Pub lectures about the impending energy crisis.
Chris has formally left academic life in order to pursue his own consulting firm (Fresh Lands), which works toward improving environmental conditions both in Europe and in countries of the former USSR.
Honours and Awards: President of the Royal Society of Chemistry ESR Group, and the award of a Higher Doctorate (D.Sc) by the University of Sussex (2003), which is the highest mark of esteem and recognition any researcher can attain. Fellow of the Royal Society of Chemistry, member of the Royal Society of Literature and Fellow of the Linnean Society of London.
Buy a copy
Kindle version of University Shambles available.
Hardcover copies can be purchased from Amazon, Waterstones and Blackwells
Signed copies
A limited number of signed copies are also available direct from the author at £10/per copy plus £2.75 P&P. Buy using your credit/debit card via PayPal. Orders are handled by Publications at RBA Information Services.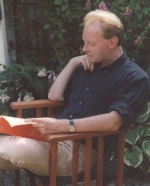 About the author
Published by Melrose Books
ISBN: 978 1 906561 39 0
Hardback with dust jacket 234mm x 156mm, 216 pages
Twitter: http://twitter.com/universitysham